EDIT MAIN
Guest Speaker at the Jr./Sr. High
---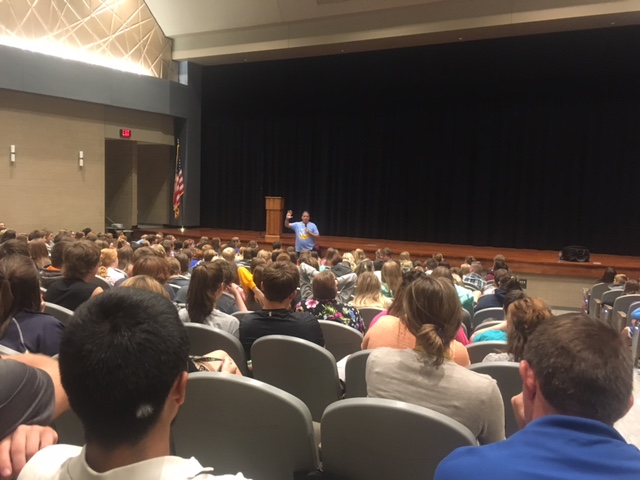 On Thursday, September 14th, the 7th – 12th-grade students heard a message from guest speaker Bobby Petrocelli. Bobby's message of "You Matter" was very well received by students and staff. Sharing his story, Bobby encouraged students to embrace opportunities, treat others with kindness and understanding at all times, and also to remember how important and unique each and every person is.
Bobby's life story includes teaching, coaching, losing his wife in a tragic accident, and described how to overcome difficulties in life in order to find happiness in the future. He told students that you can live life in one of two lanes – "success" or "failure", which are also paths of "the past" or the "future". Students really enjoyed his message and many have even quoted some of his presentations. For example, "You have to play to win, not to not lose" has become a common phrase in our students this past week.
Thanks to Mr. Petrocelli for sharing his story with Riverside!