EDIT MAIN
Hall of Fame
---
Riverside Hall of Fame: Information & Application
Riverside is in the process of accepting applications for the Hall of Fame.
There are five categories for nomination:
- Friend
- Employee
- Teams/Groups
- Individuals
- Distinguished Graduates
Applications should be submitted at the Intermediate School in Carson.
Links are below for more information as well as the Hall of Fame application:
Riverside Community School District Hall of Fame-Class of 2020
Richard (Dick) Harris-Employee-Oakland-Riverside 1950-2005 and Distinguished Graduate-Oakland Class of 1942
Dick Harris graduated from Oakland High School in 1942. He also attended Wentworth Military Academy from 1943-44 and played football. He served in the United States Military during World War II (1944-1945). After his military service he attended the University of Nebraska-Lincoln where he played football, majored in Physical Education and Coaching and graduated in 1950. In January of 1951 he assumed teaching, coaching and athletic director duties for Oakland. He had several highly successful teams and won numerous coaching awards during his tenure. He served the Oakland and Riverside schools for 55 consecutive years (1950-2005)
Don E Kash-Distinguished Graduate-Macedonia Class of 1952
Don E Kash was born and grew up in Macedonia. He graduated from Macedonia High School in 1952 and left to join the Army in 1954.. He enrolled in the University of Iowa in 1956 and received three degrees: BA, MA & PhD. He has served on the faculties of six major national universities. From 1978-1981 he headed the division of the US Geological Survey that regulated an annual $25 billion of energy and mineral activities on Federal and Indian Lands. Since retiring in 2005, he spent some time involved in local farming activities in the Riverside area. The Don Kash Family Trust has been recognized by several conservation groups.
Bret Keast-Distinguished Graduate-Carson/Macedonia Class of 1984
Bret Keast grew up on the family farm east of Macedonia. He is the son of Ed and Dora Lou Keast. He graduated from Carson-Macedonia High School in 1984. He then attended Iowa State University from 1984-1989 graduating with Bachelor of Science degrees in Community and Regional Planning and Speech Communication and a specialty in Architecture. He then received a Masters of Urban Planning degree from the University of Kansas in 1995. Bret developed a park master plan for the City of Carson, the zoning ordinance for the City of Oakland, and has provided park planning and grant consultation to the City of Macedonia and the Pottawattamie County Historical and Preservation Society.
Merle Larson-Employee-Oakland-Riverside 1985-2008
Merle Larson served as the Oakland Band Director from 1985-1993. He then was the Riverside Band Director from 1993-2008. He directed the 6th-12th Grade Band, provided private lessons and directed the Jazz Band. His musicians and Bands acquired numerous #1 ratings in all categories at local, regional and state competitions.
Veva Larson-Employee-Carson/Macedonia-Riverside 1982-2010
Veva Larson served as the Carson-Macedonia High School Home Economics Teacher and FFA/HERO Advisor from 1982-1993. She then continued in that position in Riverside until her retirement in 2010. Veva has been an active member of the community and contributed her talents in many ways. Her dedication to church, pride in the Riverside community and music has been apparent throughout her entire life. She still volunteers time instructing CPR to Riverside students.
Front Row: Vickie Lester, Joan Danker, Maryann Jensen, Patty Green, and Donna Rae Taylor
Second Row: Barbara Carspecken, Frances Calhoon, Wilma Kindhart, and Marilyn Myers
Top Row: Ferrel Davis, Mary Robinson, Coach O. E. Lester (Career Record 301-66), Mary Ann Taylor, Shirley Hodge and Mrs. O. E. Lester
1949 Oakland Girls Basketball Team-Coach O. E. Lester
The 1949 Oakland Yellow Jackets Girls Basketball Team was the first ever Oakland girls team to qualify and play in the state tournament. The team finished in 2nd place in the 1949 IGHSAU State Basketball Championship played at the Drake Field House. They beat Keswick 41-36 in the semi-final and went on to be defeated by Wellsburg 56-40 in the championship game. The 1949 IGHSAU tournament summary video is featured on YouTube where you can watch the Oakland girls compete in the semi-final and championship games. The team was coached by O. E. Lester.Riverside Community School District Hall of Fame-Class of 2019
Riverside, in celebration of 25 years as a school district in the Fall of 2018 instituted a Hall of Fame to honor graduates, employees, teams, individuals, and friends of the district for their accomplishments at and/or to the service of the district.
The Class of 2019 induction ceremony will be held on Thursday, October 3, 2019, at 2:30 PM in The Riverside Middle/High School Gym at 18997 Hwy 59 Oakland, IA, and our 2019 inductees will also be featured in our Homecoming Parade on Friday, October 4, 2019, at 2:00 PM in Oakland. The final recognition will take place prior to our Homecoming Football Game on Friday, October 4, 2019, at the Charles E Pigneri Athletic Complex at 6:45 PM. The Selection Committee would like to announce the following members of the Class of 2019:
---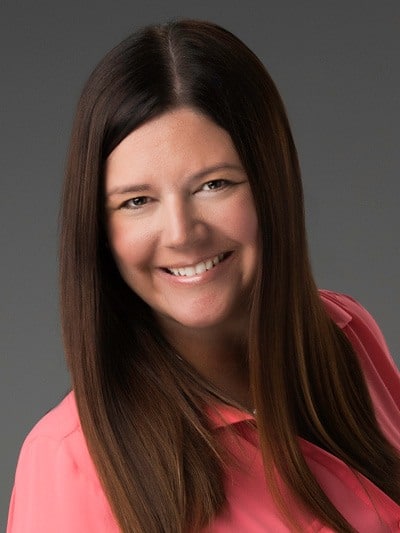 Nicole Allen Osborn - Distinguished Graduate - Riverside Class of 1994.
Nicole Osborn founded Meridian Clinical Research in 1999 in Omaha, NE. Under her guidance, Meridian grew from a single dedicated research center in Omaha, NE, to a network that includes more than 20 research sites and 60 principal investigators across North America.
Under Osborn's direction, research at Meridian is frequently published in academic journals and presented at major scientific and academic events worldwide. In recent years, Osborn has expanded Meridian's therapeutic capabilities in areas such as infectious disease, neurology, dermatology, and women's health to facilitate more complex trials for novel drugs and medical devices. In 2019, she led Meridian's acquisition of Regional Clinical Research to expand the company's reach to four research sites in New York.
Osborn has been appointed to the Society for Clinical Research Sites (SCRS) leadership council, for which she provides strategic guidance, policy decisions, and oversight. Osborn cofounded Platinum Research Network, a highly respected site network and a global leader in vaccine clinical trials.
She is involved in numerous charitable organizations focused on researching and treating diseases. Osborn attended the University of Iowa and earned her Bachelor of Science in Nursing from Clarkson College.
---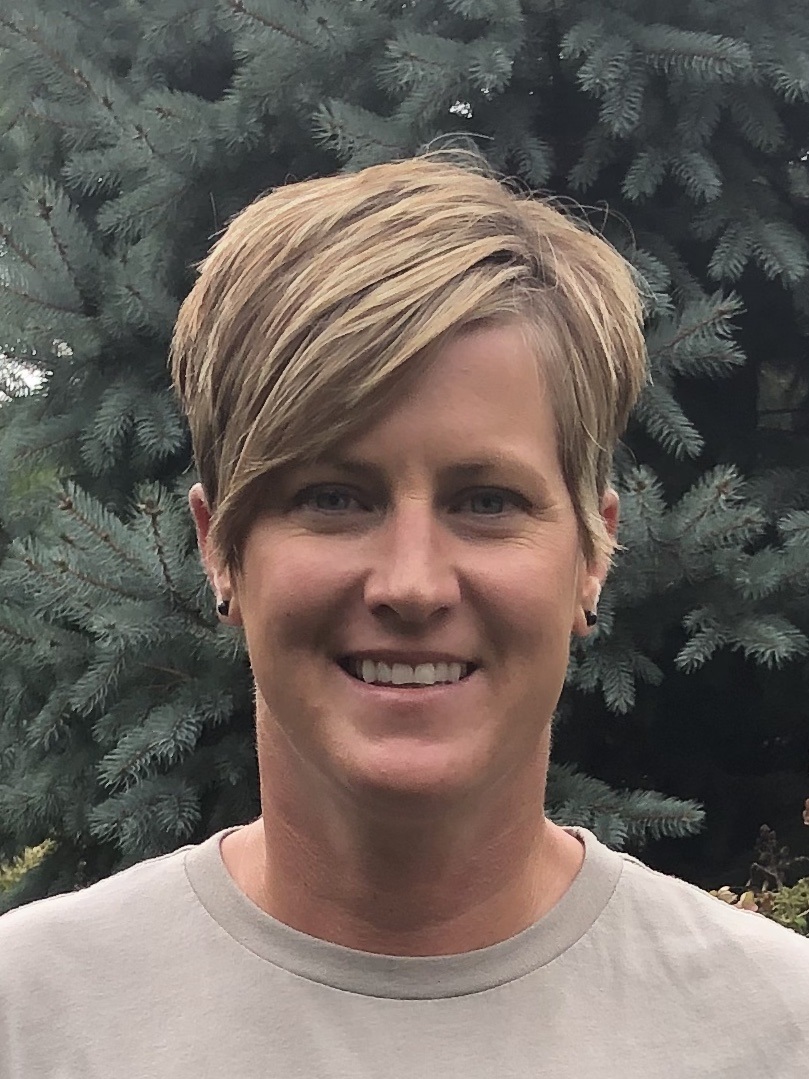 Donell Hotze Kvaal - Individual and Distinguished Graduate Riverside Class of 1996.
Donell has distinguished herself in the Riverside community as a community leader volunteering her time for numerous community organizations. She helped her softball teams to the state tournament in her 9th-grade year (Carson-Macedonia) and again her senior year (Riverside). She went on to play at Central College where she was the 2000 NFCA Division III Softball Player of the Year. She already has been inducted into the Central College Hall of Honor and the Iowa High School Softball Hall of Fame.
---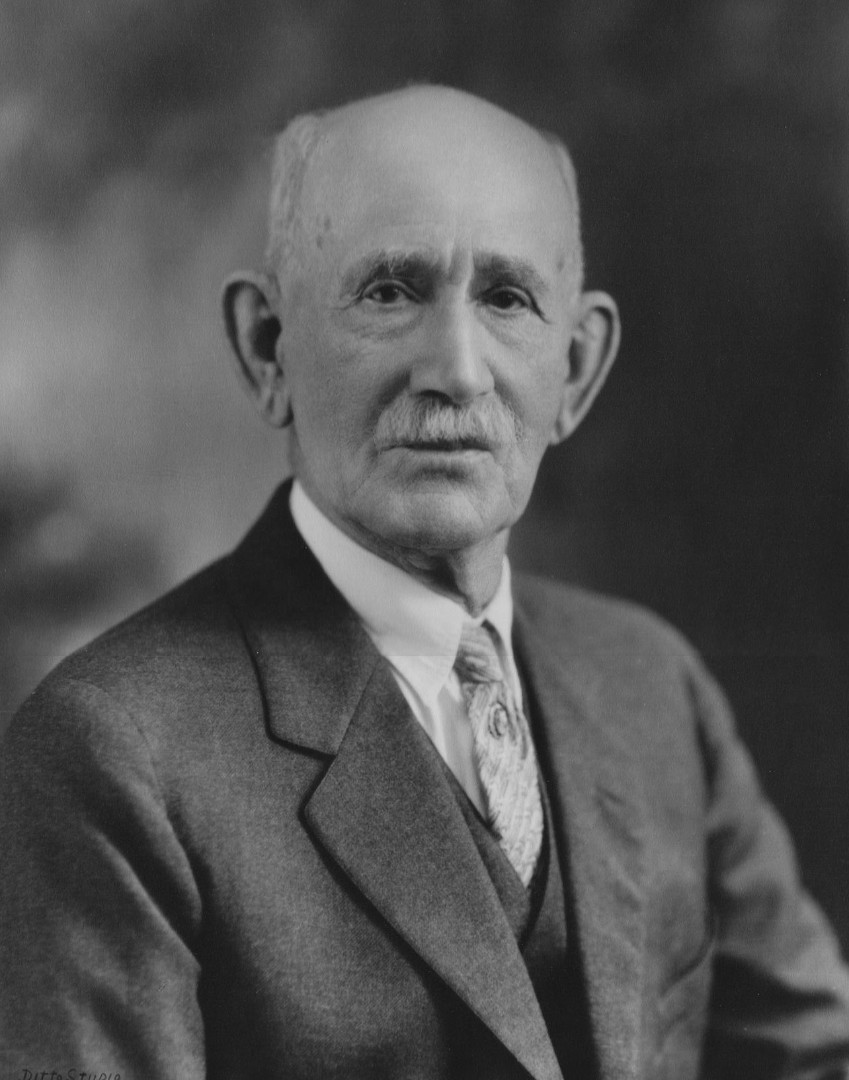 John W. Hamilton - Friend of Riverside (Deceased).
John was a Civil War Veteran who served with Company A 134th Indiana Infantry. He settled near Macedonia and was a farmer and raised livestock. As a noted philanthropist, he donated the money for a new Church and Parsonage in Macedonia (Macedonia United Methodist Church) in 1929.
John and his wife, Nannie, had only one son, John G Hamilton who was born in 1881 and died at the age of 22. He dedicated the field to the children of Macedonia in memory of John G Hamilton, his son who died at the age of 22.
In 1928 he donated land to the Macedonia School for the Hamilton Athletic Field and also enough money to build the Softball Field Grandstand. The historic grandstand is said to be one of two remaining in the state of Iowa. Brick pillars at the Macedonia Grandstand entrance indicate this complex was "Dedicated to the children of Macedonia in memory of John G. Hamilton.
"Uncle John" as he was fondly called. Died in 1936 at the age of 92. He left a legacy to the Macedonia Consolidated School, the city, the church, and Simpson College. John was a true philanthropist with a big heart who left a mark on the community with his generosity.
---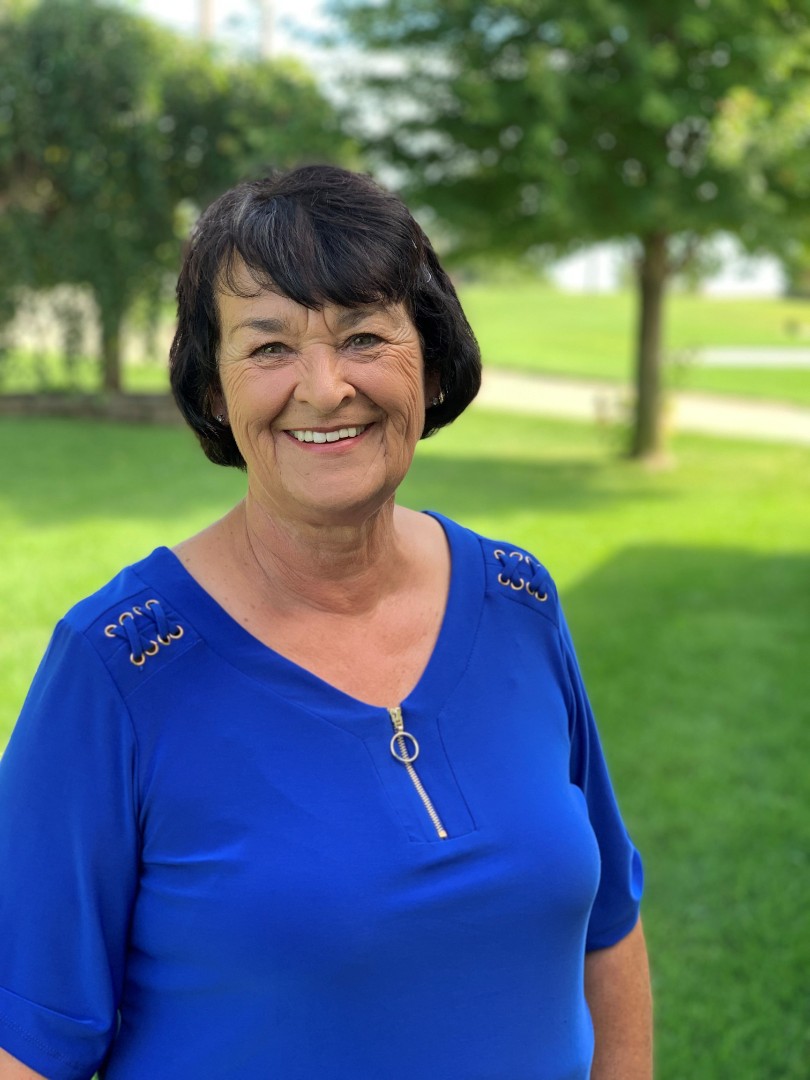 Marilyn Mickey - Distinguished Graduate - Carson - Macedonia Class of 1964, Friend of Riverside and Riverside Employee.
Marilyn has distinguished herself in many ways and has shown a tremendous commitment to the community and the school district in her lifetime. Marilyn is a member of the Riverside Optimists Club, Riverside Links, PEO, Carson Park Board, Macedonia United Methodist Church, and the Riverside Booster Club, to name just a few. She volunteers time for Quilts of Valor, Honor Flight, Dreamland Theater, 4-H Leader, Sunday School Teacher, Metro Area Youth Foundation, and is a Promise Scholarship Mentor.
She first served on the Riverside School Board from May of 1995 to September of 1995 filling an open term that had been vacated and then was elected and served two terms from 1995 to 2003. She was also employed by the district and spent most of her time as Board Secretary from April of 2007 until her retirement in January of 2017.
She has already been inducted into the 4-H Hall of Fame.
---
1973 - 1974 Carson - Macedonia Football Team
Team/Group Coaches Larry Wax and Terry Statton.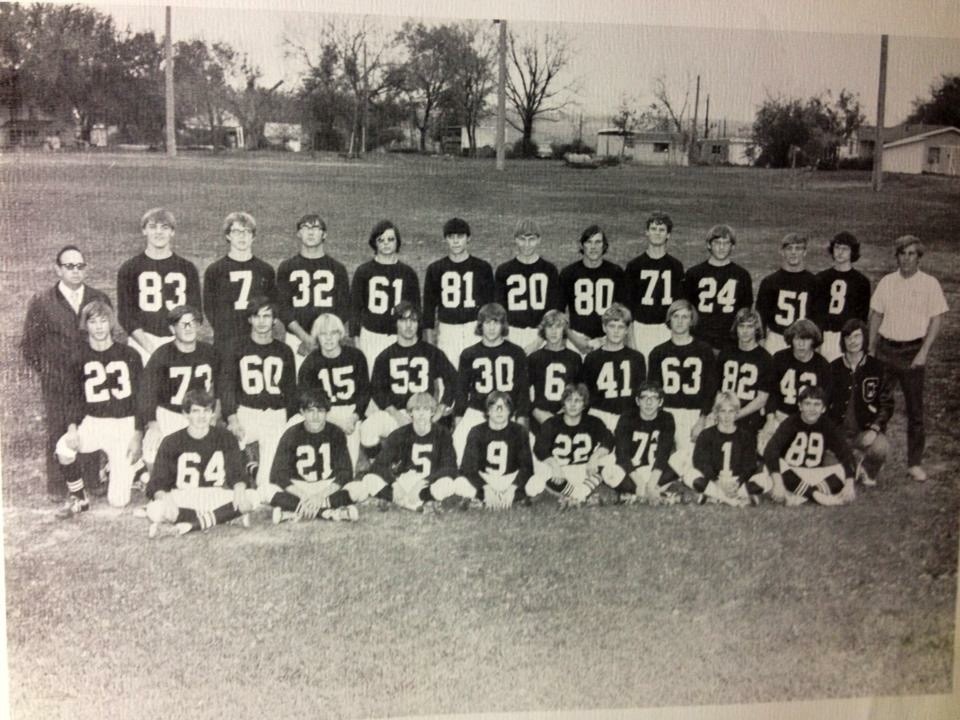 This team has the distinction of being only one of 15 teams in Iowa High School Football history and the most recent to be undefeated, untied, and unscored upon, and the only team to accomplish it in the playoff era. They were 7-0 and Western Iowa Conference Co-Champions with Avoca who they did not play that year.
They were 8-0 overall with a strong defense that had 33 takeaways (20 interceptions,13 fumbles and blocked 2 punts). Several opponents threatened to score, but non succeeded, stopped by turnovers, strong defensive stands, timely tackles, and missed field goal attempts.
In 1973 it was only the second year for the Iowa High School Football Playoffs, and only four teams qualified in each class-one from each quarter of the state. Southwest Iowa had 3 undefeated teams: Dexfield, Hamburg, and Carson-Macedonia. They selected Dexfield to represent Southwest Iowa and they went on to win the championship.
Lead by Coaches Larry Wax and Terry Statton with Duane Laughlin being named a National Football All-American by Who's Who in National High School Football.
Statistician: Dale Schoening
Cheerleaders: Shirley Koehler, Suzann Shumate, Cindy Gravett, Gerianne Forristall, Beckie Brammer, and Raenite Keast
Players: Lowell Forristall, Rick Hunt, Kevin McCready, Vern Damgaard, Shoan McCready, Bob Braden, Mark Martens, Jeff Bisbee, Eugene Niles, Ron Henry, Gary Schoening, Jim Owens, Tom Eilers, Wayne Zimmerman, Condon Goos, Tim Schroeder, Lonnie Trede, Monte Issacson, Duane Laughlin, Jim Braden, Par Fulton, David Samples, Bill Laughlin, Russ Keast, Roy Gravett, Tom Donney, Steve Long, John Wax, Steve Brumley, Ed Wax, Dick Fender, and Tony Smith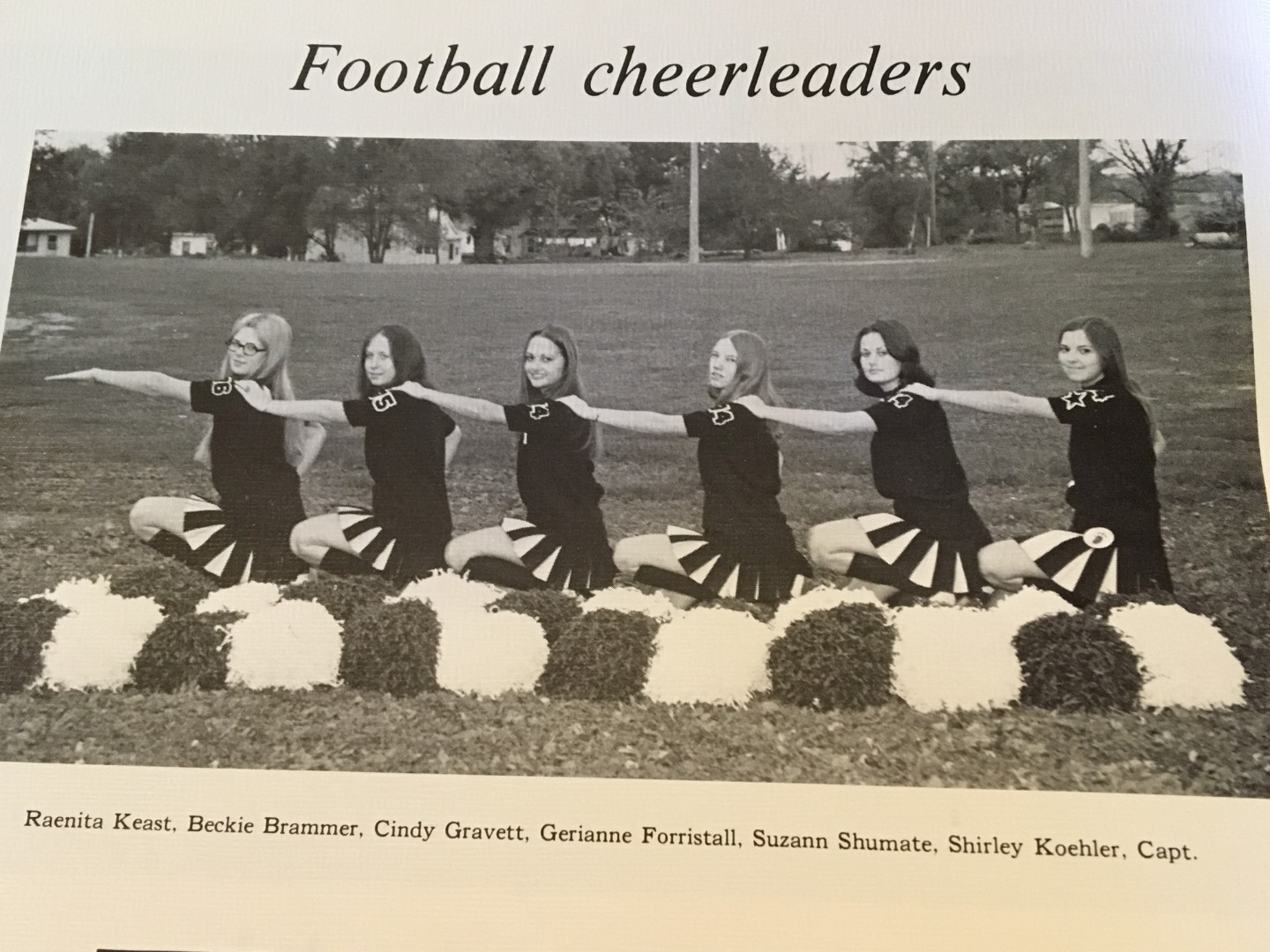 ---
Hall of Fame Class of 2018
---
Marion Coons - Distinguished Graduate - Macedonia Class o 1933
Marion Coons was a 1933 graduate of Macedonia High School. After working on the family farm for a few years he went to the University of Iowa and in 1938 received a degree in Science and Commerce.
He married Margaret McReynolds and had two sons, Kenton and Kenneth.
Marion was a "Hy-Vee Legend"! In 1940 he began working for Charles Hyde and David Viedenburg in Lamoni for $15 dollars per week. He was an Accountant for Hyde & Viedenburg from 1940-1943, Secretary-Treasurer 1943-1955. He was Senior Vice President and Chief Financial Officer (CFO) at Hy-Vee from 1955-1989 and retired after working for Hy-Vee in Chariton for 50 years.
He developed, refined, and standardized a monthly inventory system that tied in with the company's general ledger. He was one of the "architects" of Hy-Vee Food Stores, Inc. He always encouraged taking care of customers and employees. He developed a system of profit and loss to present to the owners which are still used today.
He was a member of Masonic Lodge, serving as Master of Lamoni Lodge in 1945, Eastern Star and Shrine Member. He was Rotary President in 1955 in Chariton, served on the Chariton City Council from 1945-1960, Chariton School Board from 1961-1970, and was Chairman of the Lucas County Republicans from 1961-1981. His Coon Foundation has been a contributor to the Macedonia Historical Preservation Society. Marion Coons passed away in 2003 but will long be remembered for his character and achievements.
---
Clark Christensen - Distinguished Graduate - Oakland Class of 1981
Clark Christensen is the Senior Finance Leader of The Coca-Cola Company's Global Procurement Organization, which is responsible for sourcing and contracting over $50 Billion of annual system spend. Prior to this role, Mr. Christensen held various financial leadership positions at Coca-Cola including Chief Financial Officer of the Moscow based bottling operations; European Division Finance Planning Leader in London; and International Internal Auditor where Clark had the opportunity to live and work in 17 countries. He also has served as Chief Financial Officer for three other privately held companies.
Mr. Christensen joined the Deloitte accounting firm in Houston, Texas, following his graduation from The University of Northern Iowa (UNI) in May 1985, where he gave the Student Address at the Graduation Ceremony. He is a Certified Public Accountant in the State of Texas and has a Bachelor of Arts degree in Accounting from UNI.
Clark graduated from Oakland High School in 1981. While in Oakland, Clark was a lifeguard at the Oakland Swimming Pool for six years and Pool Manager for four of those years. Clark is the oldest of three brothers (Dana & Chad) and son to Dr Walter Christensen (deceased) and Maureen Oster and his second Dad, Larry Oster. Maureen & Larry are in the audience tonight.
Along with Hiro, their Yorkshire Terrier, Clark and his wife of 22 years, Tamsen, live in Atlanta, Georgia, and enjoy traveling having visited over 60 countries. They also spend time dining, going to concerts, and finding ways to help people and to support causes.
Service:
Financial Executive Networking Group (FENG) Leader: 34,000+ members nationally and 1,500+ in Atlanta, GA
CFO Roundtable Advisory Board Leader - governing a CFO Roundtable program serving over 60 senior finance people in Atlanta, GA
Board Member for 216-unit Condo Association
Philanthropy:
William Vander Meer Memorial Scholarship Endowment Fund Donor at Hope College
United Way of Atlanta
Operation Enduring Warrior
World Vision Child Sponsor
University of Northern Iowa University of Vermont
Vermont Youth Orchestra
Various other organizations
Riverside:
Regular Sponsor of the "Annual Jim Carrick Scholarship Run"
Riverside High School
Rainbow Memorial at the Riverside Heritage Museum
various other organizations
---
Wm "Rich" Livengood - Distinguished Graduate - Carson - Macedonia - Cass of 1986
William R "Rich" Livengood attended the Carson-Macedonia School District from, 1972 until graduation in 1986. He maintained an "A" average through grade school, and in his sophomore year of high school he was inducted into the National Honor Society. He was a local Carson-Macedonia Peewee Team Member for several years. He earned honors as an All-Western Iowa Conference (WIC) in 1984-1985 and 1885-1986 in Football, Baseball, and Basketball. He was a Southwest Iowa Selectee in 1985-1986 in Football. He was a state qualifier in Long Jump and 440 Relay in 1984-1985. He was a State Qualifier in 1985-1986 in Long Jump and 100 Meter Dash and he set the Carson-Macedonia record in the Long Jump.
Rich entered the US Army in August 1986 and was stationed in Ft. Jackson, South Carolina for his basic training and Ft. Gordon, Georgia for MOS Training in Avionics Maintenance for helicopters. After graduating from school he was stationed at Ft. Huachuca, Arizona near Sierra Vista Arizona, where he became a Crew Chief of the helicopter he was assigned. He married Heather Hodges of Carson in June 1989, while stationed in Arizona. After spending the remainder of his enlisted time in Arizona, he was honorably discharged in August of 1990. Shortly thereafter, the Persian Gulf War started and he was recalled to the Army. He was a Persian Gulf War-era veteran.
He began working for a local rock quarry after being separated from the US Army, and he and Heather raised a family (Seth, Dane, Payton, and Broc). He joined the Carson Volunteer Fire and began training for his new interest in Emergency Services/Public Safety. He served as a firefighter/EMT until he was hired full-time by the Council Bluffs Fire Department. After five years with Council Bluffs, he had the opportunity to join the Omaha Fire Department. He has a dual paramedic license for Nebraska and Iowa. He was promoted to captain after ten years of service and served on the HAZMAT Team, Dive Rescue Team and FEMA Nebraska Task Force 1 Urban Search and Rescue Team. With FEMA he was deployed to numerous national disasters including Hurricane Katrina and a tornado in Kansas. As part of his duties, he would go on up to eighteen 911 calls per day in Omaha.
All these job-related experiences caused Rich to lose his life in 2014 and in 2016 his death was ruled an in the line of duty death as a result of Post-Traumatic Stress Disorder (PTSD). Losing his life resulted in the Omaha Fire Department implementing many programs that are now instrumental in assisting other firefighters in dealing with job-related issues and preventing further loss of life.
He volunteered to help build the Omaha Firefighter's Memorial and a few years after his death he was included in the Memorial. In September of 2018, he will be included in the National Fallen Fire Fighter Memorial in Colorado Springs, Colorado.
---
Dr. Trevor Richardson - Distinguished Graduate - Riverside Class of 1994.
Dr. Trevor Richardson was a member of the first Riverside Community School District graduating class in 1994. While at Riverside he excelled in academics, athletics and student government. He was known as a superior student-athlete and active in many organizations during his years in Riverside.
He went on to graduate from Central College in Pella in 1998 with a Bachelor of Arts Degree in Psychology and was a member of the football team. In 2001, he received his Master's degree in Counselling and Student Personnel with a Community Counseling specialization from Oklahoma State. He then received his Doctor of Philosophy in Education Psychology from Oklahoma State in 2008. Dr. Richardson has worked primarily at Oklahoma State since 2000 and is currently employed and enjoying his "dream job" as Director of Counseling and Sport Psychology.
His community service includes annually serving as a counselor for the Concerns of Police Survivors (COPS) Organization to help provide counseling for surviving families of police officers killed in the line of duty. He serves on the Advisory Board for Pete's Pet Posse which is a pet therapy program to help students with stress management or to cope with campus tragedies.
He serves as a United Way volunteer in Stillwater, as a mentor for At-risk freshman students and on the Mental Health Task Force at Oklahoma State.
His family includes his wife Dr. Tamera Richardson, also a member of the counseling department at Oklahoma State and his children Talia and Reese.
---
Dr. Corey Vorthmann - Distinguished Graduate - Riverside Class of 1998.
Dr. Corey Vorthmann currently serves as the Chief Academic Officer for the Council Bluffs Community School District.
Corey grew up on a family farm west of Macedonia and graduated from Riverside High School in Oakland, Iowa. He received a BA in Social Science and Secondary Education from Central College in Pella, Iowa. After spending his first two years teaching 7-12 social studies in rural Missouri, Corey moved to Benton High School in St. Joseph, Missouri serving as a history teacher. While at Benton, he earned his Master's Degree in Educational Leadership from Northwest Missouri State University and was selected as one of the district's first instructional coaches.
After a year of serving as an instructional coach, Corey moved to Spring Garden Middle School as Assistant Principal. During his 5 years at Spring Garden, Corey helped launch professional learning communities and standards-based grading and was named "Northwest Missouri Assistant Principal of the Year." In 2011, Corey joined the Council Bluffs Community School District as Director of Secondary Education and earned a Doctorate in Educational Leadership from Baker University. He was honored as one of the Midlands Business Journal's "40 Under 40" young professionals and recognized for his leadership in launching Project Connect, the district's 1:1 computing device initiative, with the "Living the Mission" Award in 2012. In 2014, Corey was appointed Assistant Superintendent for Teaching and Learning and Chief Academic Officer in 2017. As Chief Academic Officer, Dr. Vorthmann leads the Teaching and Learning Department responsible for curriculum development, instructional design, summer learning, school improvement, professional learning, assessment, career and technical education, early childhood learning, and special education for the district's 11 elementary buildings, two middle schools, and two high schools.
Corey was recently appointed to the Iowa Reading Research Center's Advisory Council and is the past President of the Mission in Community Assistance and Housing (MICAH House) Emergency Family Shelter Board of Directors in Council Bluffs. He also served a term on the City of Council Bluffs Civil Rights Commission. He and his wife, Annie, a kindergarten teacher at Lewis & Clark Elementary in Council Bluffs, are members at St. Paul Lutheran Church in Treynor and have two sons; Sutton (8) and Mathes (6).
---
1996 Riverside Wrestling Team - Team/Group - Coach Mitch Anderson.
The 1996 Riverside Wrestling Team was the Traditional State Tournament Champions with 27.5 points and State Runner-up in Dual Team Tournament losing to Columbus Junction 26-30. They were the John J. Harris (Corning) Tourney Team Champions, Griswold Invitational Team Champions, Western Iowa Conference (WIC) Team, and Dual Team Champions, Sectional Team Champions and District Team Champions.
Lead by Head Coach Mitch Anderson, Assistant Coach Ryan Danker, and Volunteer Assistant Coach Dave Putnam
Statistics: Eva Rodgers
Managers: Becca Bentley, Missy Fenn, and Christy Foster
Cheerleaders: Lindsay Bentley, Joni Schnack, Shanne Walker, Jennifer Jefferis, Jennifer Robinson, and Kristen Pitt
Team Members:
103-Robert Swope (9) 38-9 State Qualifier (6th in 1998 and 3rd in 1999
112-Kyle Canoyer (11) 45-4 State Champion (5th in1995, Champion in 1996 and 1997)
119-Keith Jefferis (10) 24-18 3rd Sectionals-Best 1st-year Wrestler
125-Steve Swope (12) 47-2 State Champion-Most Improved-Captain
130-Jeff Evans (11) 44-7 6th State (4 time State Qualifier, 6th 1995 & 5th in 1997)
135-Jimmy Rodgers (11) 46-0 State Champion (4 time State Place, 6th 1995 & 1st in 1996, 1997, & 1998) Co-Most Valuable
140-Jake Havick (12) 31-3 State Qualifier (3 time State Qualifier, 4th in 1995)-Captain
145-Daniel Klindt (12) 39-1 State Runner-up-Co-Most Valuable
152-Jacob Gardner (12) 34-12 3rd Place Districts-Captain
160-Chad Clark (12) 13-18 3rd Place Sectionals
171-Luke Houser (10) 5-13 4th Place Sectionals
189-OPEN-Forfeited 189 all season
285-Shane Konfrst (12) 4th Place Districts
---
2001 Riverside Football Team - Team/Group - Coach Mary Thompson.
The 2001 Riverside Football Team made it to the State Semi-Finals and sent four team members to play college football. Todd Plagman-Iowa, Tyler Putnam-Drake, Kevin Forristall-Morningside and Nick Grobe-University of Nebraska-Omaha
Lead by Coaches Marvin Thompson, Dave Putnam, Tom Grobe, Jesse Kalb, Eric McCready, and Roger Schnack State Keeper-Brad Cleaveland Tackle Chart-Monty Rollins, and Rick Beedle.
Cheerleaders: Amanda Mass, Katie Schorsch, Justin Cleaveland, Abby Perkins, Kelly Holdaway, Julie Grobe, Jennifer Bates, Ashley Lorenz, Kelly Holdaway, Courtney Dreyer, Niki Hackett, and Stephanie Stephens
Players: Devin Sinner, Jon Reed, Seth Thompson, Tyler Putnam, Austin Wright, Nicholas Grobe, Trevor Laughlin, Zach Newberg, Mitch Patrick, Joshua Konfrst, Brandon Cleaveland, LA Weisbeck, Tyler Williams, Cole Wilson, Brandon Everett, Kevin Forristall, Halley Drake, Levi Turner, Trae Turner, Kalb Kallsen, Cody Schwieso, Andrew Braden, Cody Finney, Ryan Krueger, Justin Cody, Kerry VonWeihe, Jed Mathie, Jason Schwieso, Jed Kaiser, Ross Miller, Brandon Stanzel, Ajay Mass, Rory Miller, Jesse Cody, Todd Plagman, Zach Jepperson, Dustin Krueger, Andy Rollins, Cody Schueman, Lewis McNichols, Ryan Lockwood, Grant Henry, and John Eyler.
1st Round: Riverside 41 Interstate 35 40 (OT)
2nd Round: Riverside 21 St Albert 7
Semi-Final: Riverside 0 Ogden 22
---
John McCowen - Carson - Macedonia, Oakland & Riverside Employee
John McCowen graduated from Coin High School, Northwest Missouri State and received his master's degree from the University of Nebraska in Omaha.
He began his teaching career in Melbourne where he taught for one year before coming to Carson-Macedonia. In 1968 he began as a high school counselor in Oakland and finished his career at Riverside. Along the way he has coached Girls Basketball, Track and assisted with Football, all the while driving a bus for 57 years. He served as Adult Education Director and enjoyed providing a variety of classes including GED.
John has been a member of the Riverside Lions Club, Fire Department where he enjoyed serving as an EMT, Optimist Club, and Riverside Booster Club and is active in the Carson/Sharon Presbyterian Church.
The 2018-2019 school year is the first year in decades that he is enjoying retirement and not getting up early to drive the bus! He says that he will surely miss the students and driving to athletic events.
---
Carmela Pigneri - Friend of Riverside.
Carmella has served the community in a number of ways:
Board Member Riverside Optimists Club-helping put up and take down flags around town
Board Member and Mentor for Team Mates
Board Member and Volunteer for Impact Hill
Capital Campaign Committee to raise funds for renovations on Oakland Swimming Pool
Oakland School Board Member
She served on the committee to merge all the three districts--when that didn't happen, she worked on the committee to add the Gym, Auditorium to the Old High School Building in Oakland
Carmella is a proud mother of three children who all graduated from the Oakland and Riverside school system. She has been blessed with seven grandchildren and three great-grandchildren. She spent most of her life supporting her husband when they moved to Oakland in 1966. She helped out working in the office for many years and did the book work.
The Carmella and the children spent much time doing things by themselves as Dr. Pigneri was always seeing patients day and night. Their children even planned a 20th Anniversary Surprise Party for them. As it turned out Doc never made it until the party was over. He was at the hospital delivering a baby! That pretty much describes most of their 53 years here until retirement this summer.
Carmella is thankful that God put them here in Oakland and the Riverside Community School District to make their home and raise their family. They knew this is where they wanted to be the first day they came here to look at the community.
---