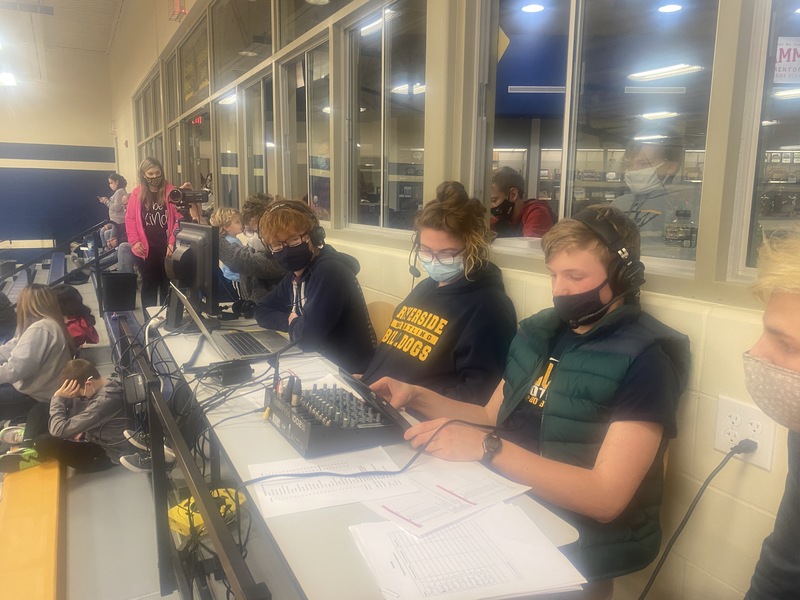 You may have heard about the new club at the MHS dedicated to doing play by play and streaming of live events that started about 2 months ago at the MHS. There are currently about 12 members and last night 8 of those members did their first live broadcast.
Last Night's Call - JV
Keaton Rieken Play by Play
Jayden Bates Color
Anthony Bernard Computer
Sam Bernard and Abe Schechinger Camera
Last Night's Call - Varsity
Paxtyn Meek Play by Play
Ethan Vlcek and Abe Schechinger Color Commentary
Anthony Bernard Computer
Sam Bernard Camera
Abe Schechinger and Ethan Vlcek live stats
We received some great feedback to be ready for our next event and I wanted to give them a shout out today.
This is currently the group that is working during advisory to prepare for games and then stream and broadcast the event. If you see them today give them a great job please.
Jayden Bates
Anthony Bernard
Sam Bernard
Paxtyn Meek
Taven Moore
Kellen Oliver
Kyler Rieken
Keaton Rieken
Abe Schechinger
Kaylie Taylor
Ethan Vlcek
Kaylin Jensen
Ryan Conover
Here is a YouTube Link to last night's call. ENJOY!!