Please help us put out a reminder. Per WIC conference bylaws, no pets are allowed at events hosted by a WIC school. Service pets are allowed, but you may be asked to answer questions about the nature of the service of the pet.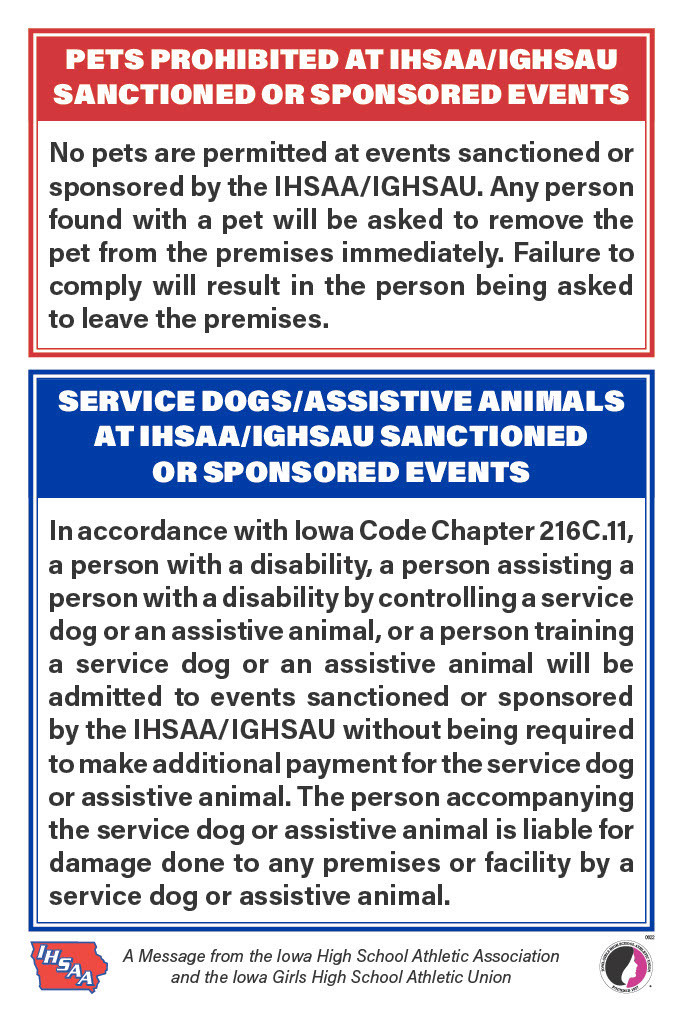 A great way to stay organized and support a great cause.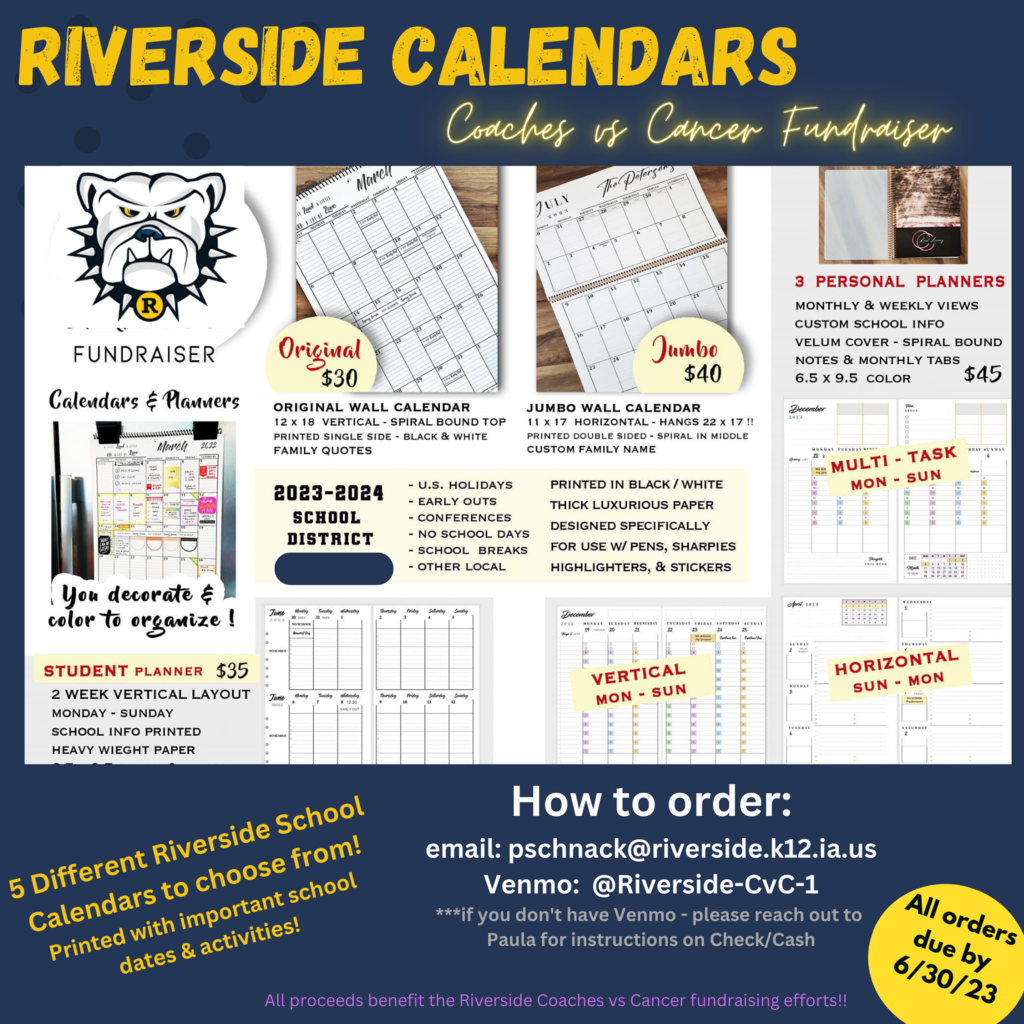 Looking for a great way to support Coaches vs. Cancer activities? Check out these calendars with school events already printed on the dates.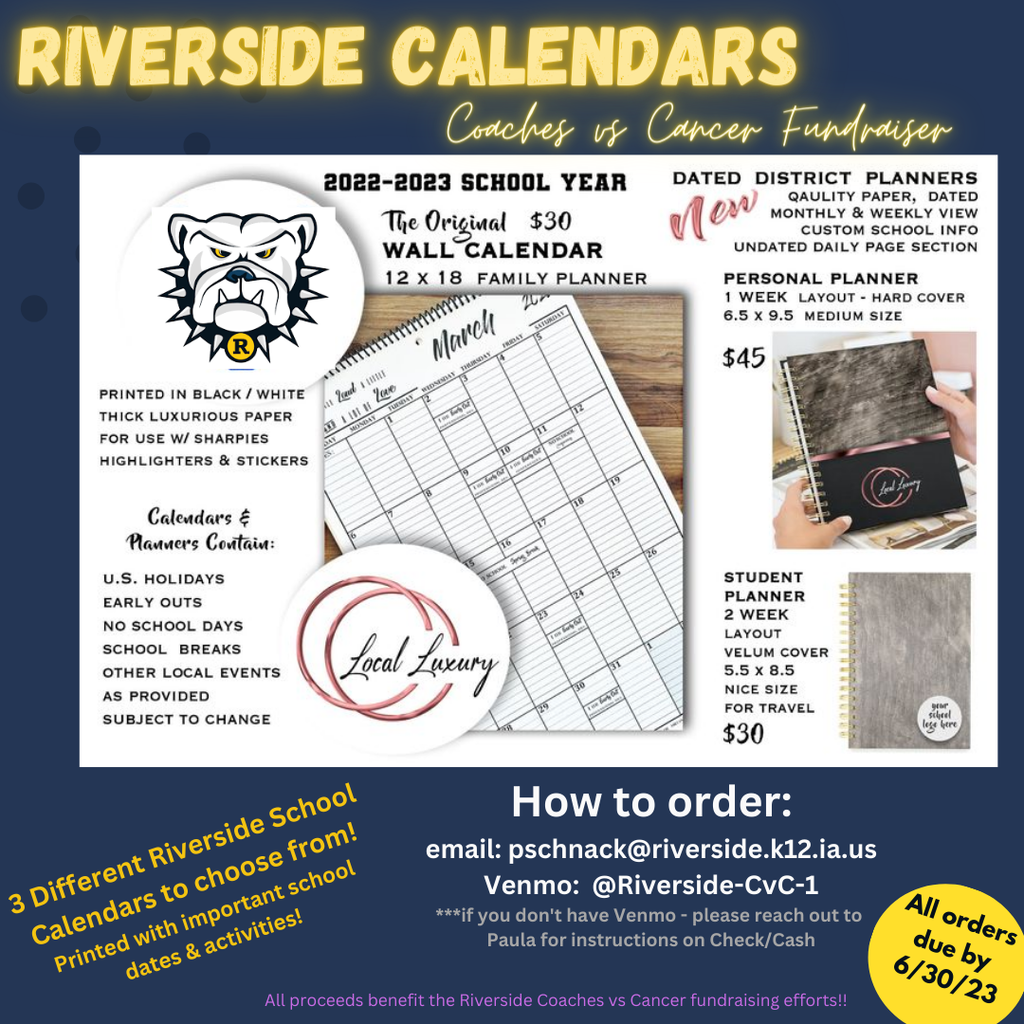 Today's softball game at Lenox will be varsity only beginning at 6 pm. #WeRRiverside

Tonight's baseball game at IKM-Manning (in Manilla) will be varsity first, beginning at 5:30 pm. #WeRRiverside

5-2-1-0 Feature: June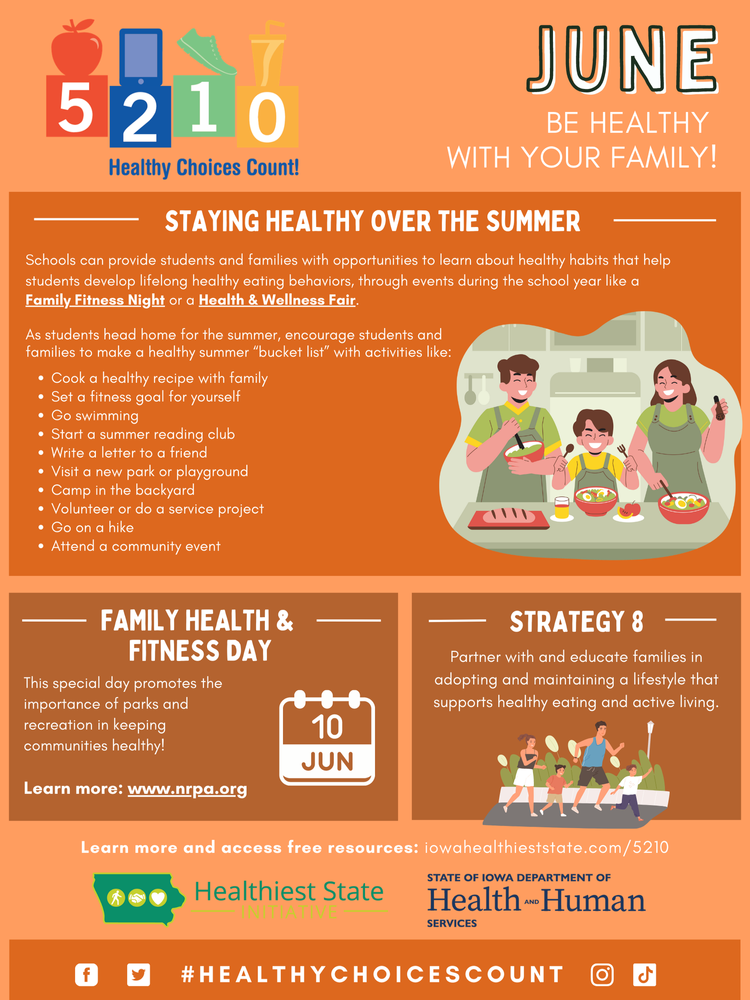 Correction: tonight's softball game at Treynor will be VARSITY first, starting at 5:30 pm. #WeRRiverside

Sorry for late notice. No live feeds for softball baseball tonight.

Tonight's softball game vs. Tri-Center will be varsity first, beginning at 5:30 pm. #WeRRiverside

Welcome back to Riverside Ms. McQueen!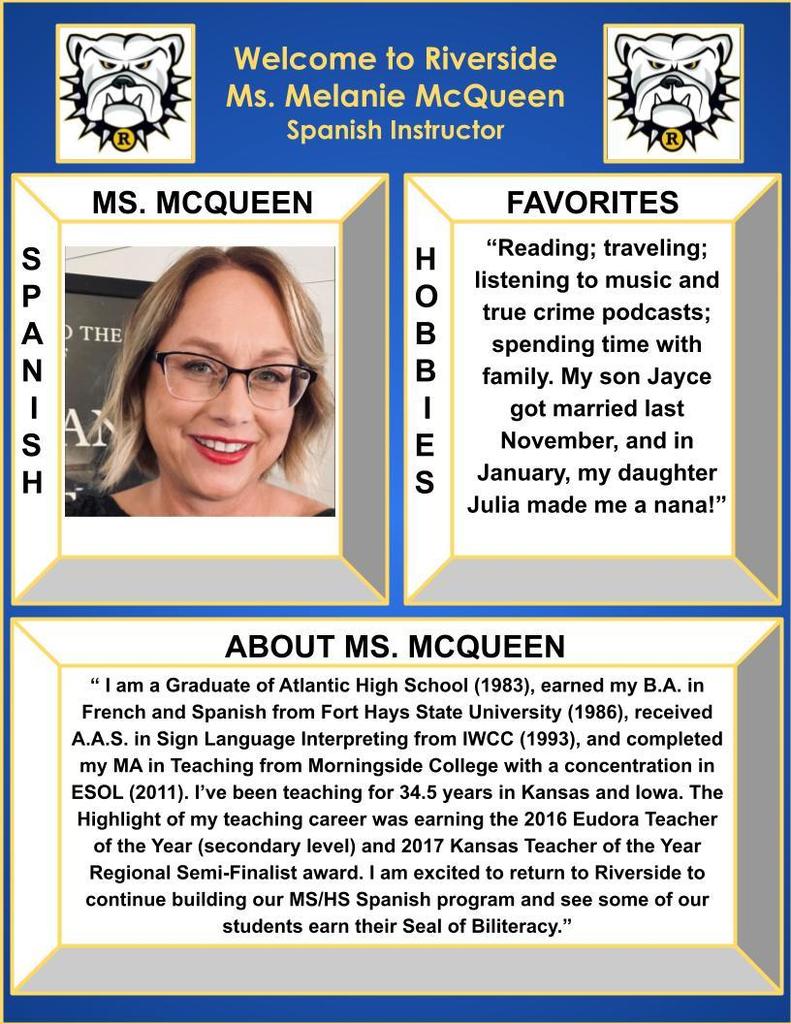 Welcome to Riverside Sarah Rasmussen!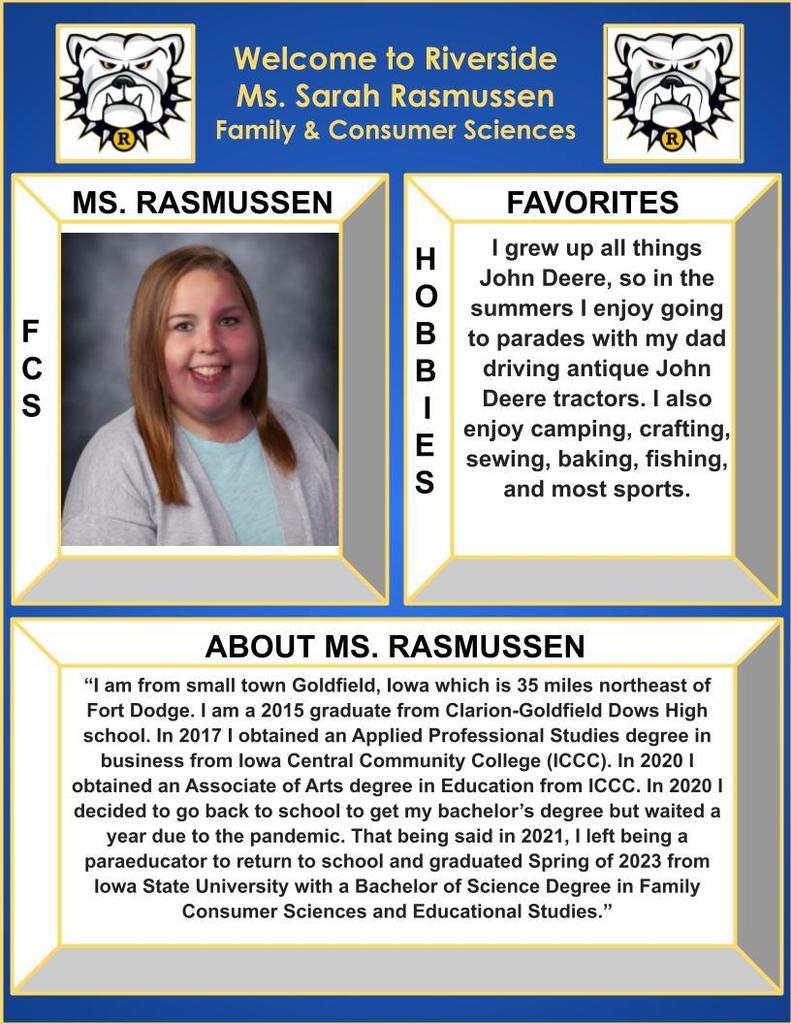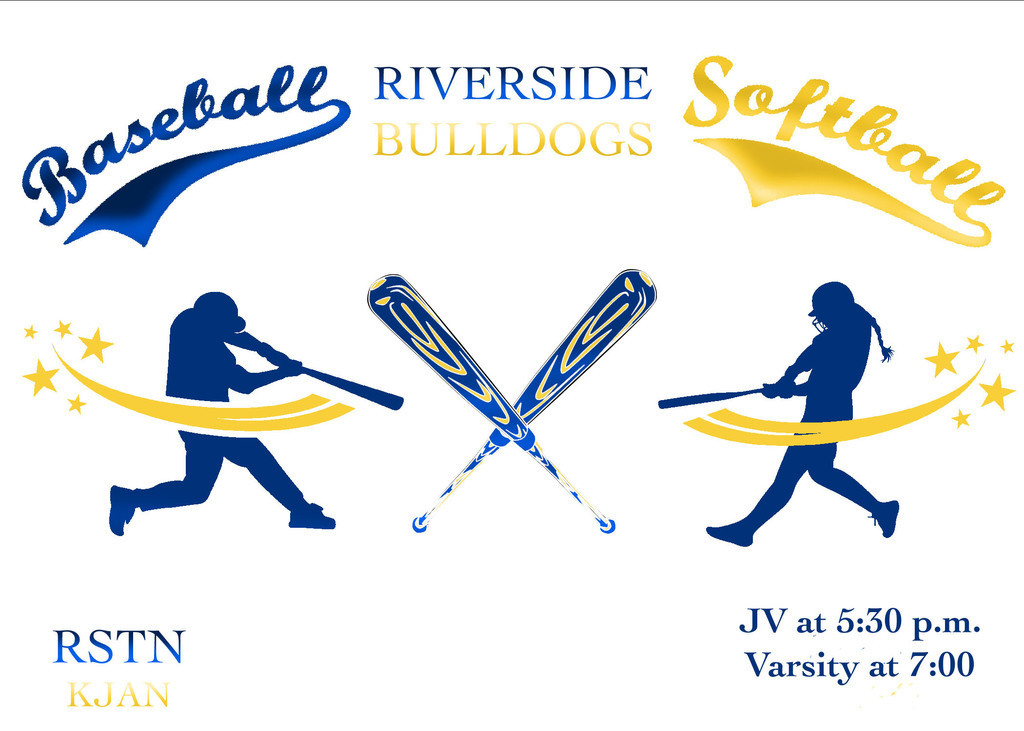 Watch softball and baseball vs. West Monona tonight. Varsity starts at 7:30 p.m.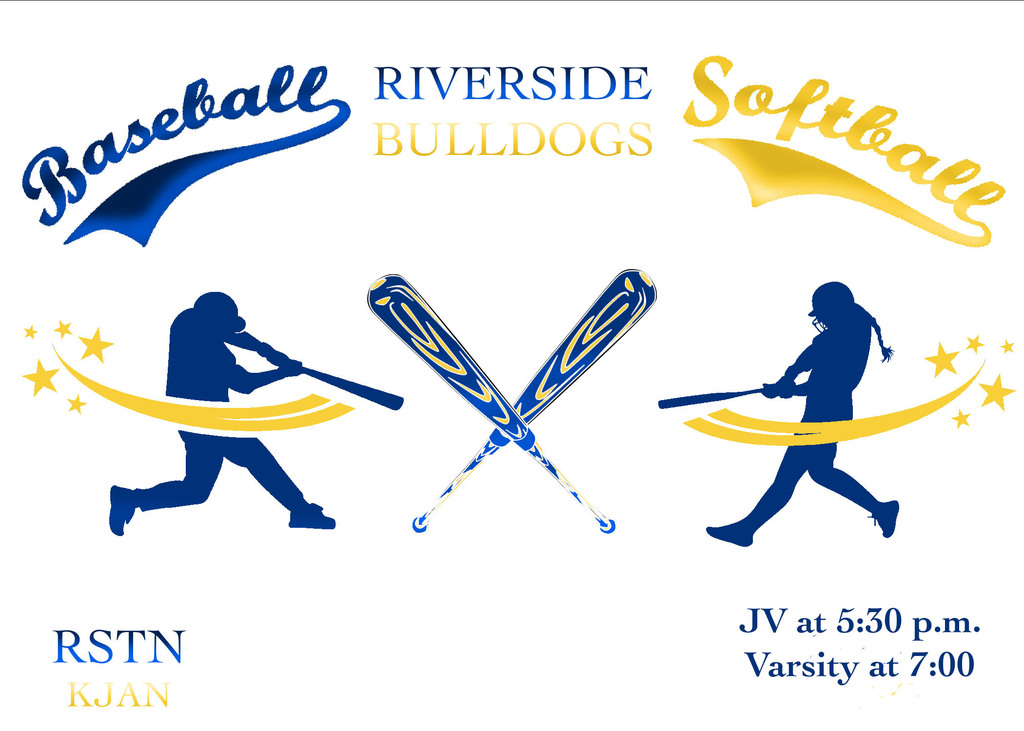 Look who made it to school everyday this year at the Oakland Elementary! Congratulations!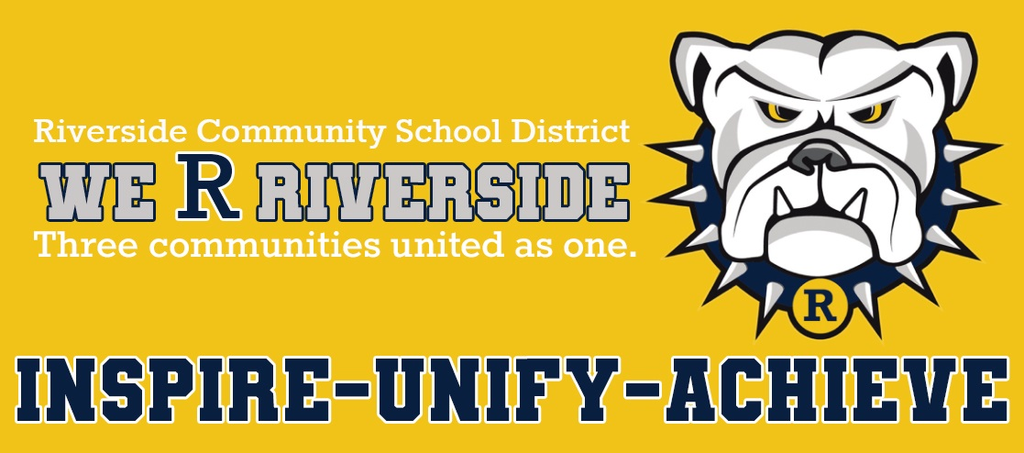 Oakland Elementary Bulldogs of the week! Kindergarten: Lucie H., Lexi B., and Greyson W. First Grade: Tobias C., and William H. Second Grade: Charlie W., and Henry P.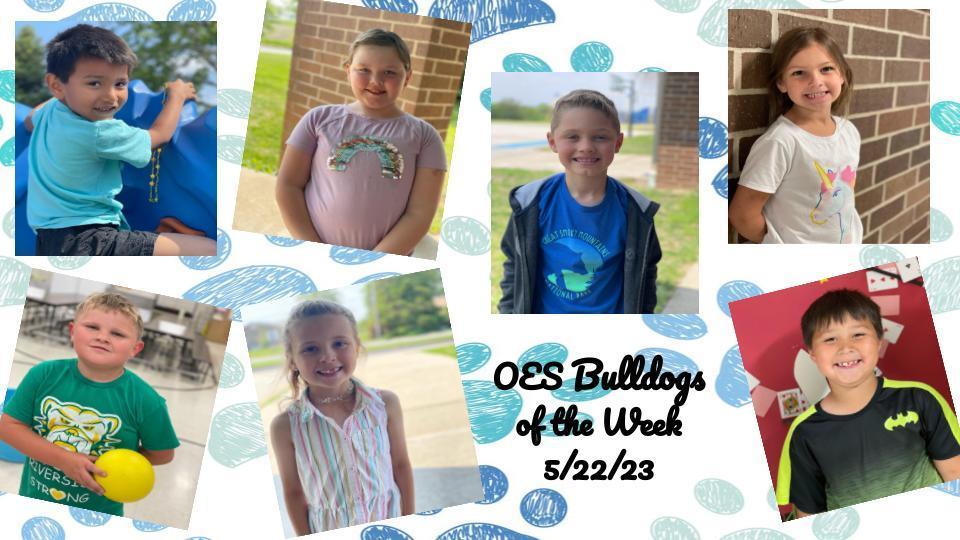 Tuesday during Advisory, 6th-11th grade students will be turning in their Chromebook and charger for the summer.   During the summer the Chromebooks will be repaired and any cost for repair will be billed to the student who used it last had it:  broken screens, missing or broken keys, broken trackpads, non-functioning charging ports, etc. Any student not turning in a charger will have a $20 fee added to their registration fees for the next school year.  They will have a charger issued to them at the beginning of the school year even if they do not turn one in this year.  Check around your room, house, backpack, etc and try and find it if you don't have it.  The school is not responsible for someone who may have borrowed yours and did not return it to you, that is your responsibility. If you have any questions do not hesitate to contact Mr. Meek.

Stay tuned for live streams of Riverside baseball and softball. First event is Monday, May 22 starting at 7:00 p.m.
https://tinyurl.com/279yf5t2

Chyan Rains is competing at State Special Olympics Summer Games this Saturday, May 27th in Ames, Iowa. Chyan qualified in the 1500m run and will be competing with over 2,000 other Special Olympic athletes from across the state of Iowa. Good luck, Chyan! #WeRRiverside