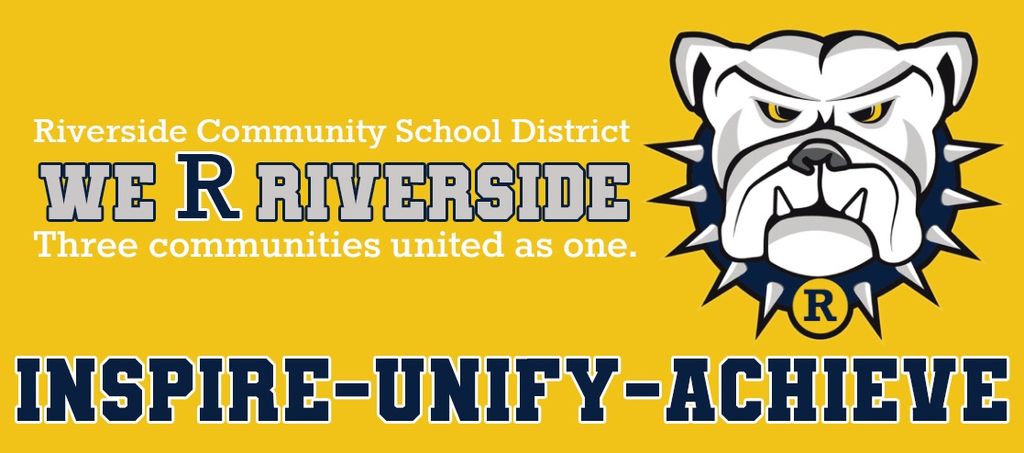 K-2nd Volleyball Clinic Registration is now open. See attached flyer for details. April 15th from 9am-11am. Cost is $10. Register by April 5th.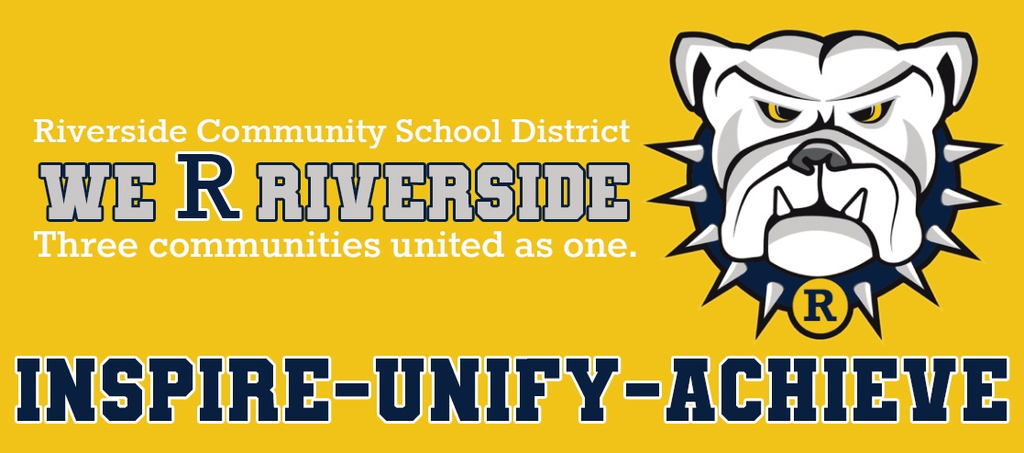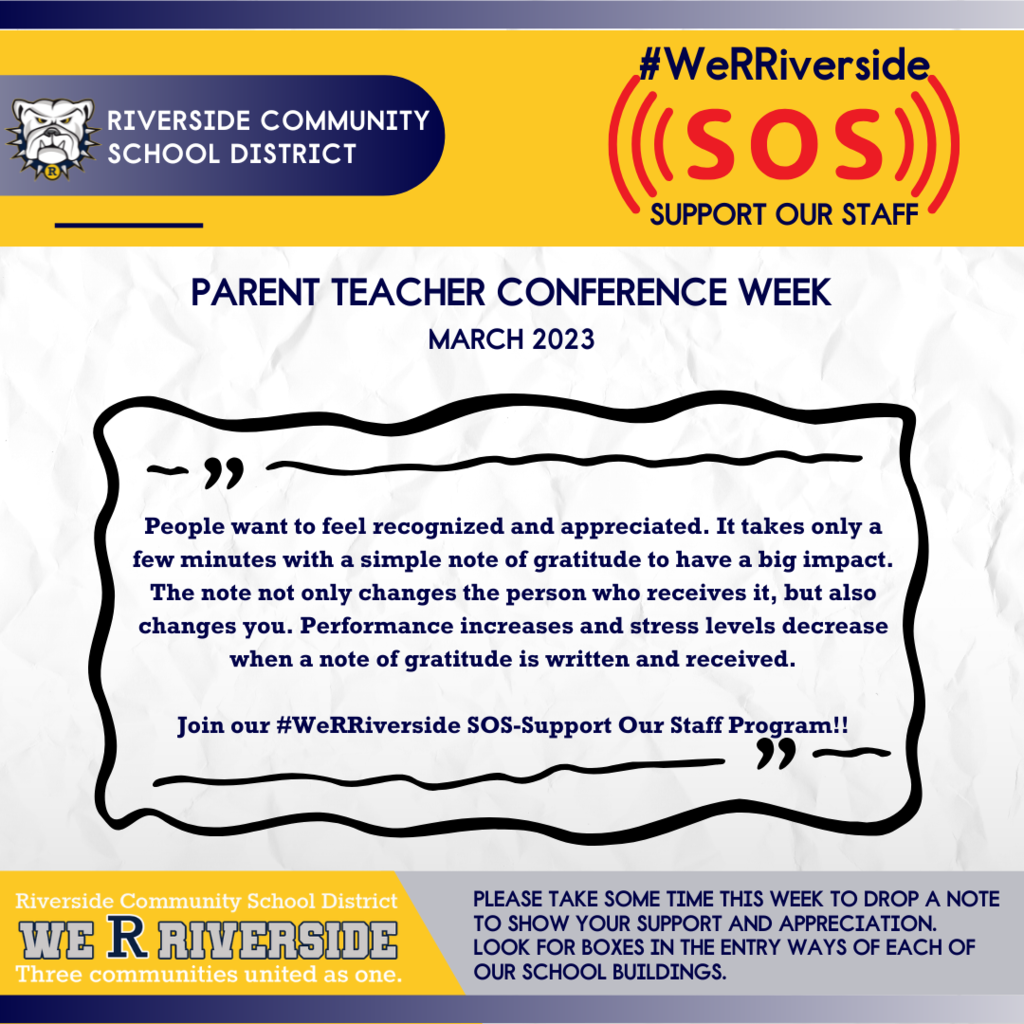 February HS Top Dawgs! Congrats Addison and Gaven and keep up the great work. Addison F: "Addison is a well-rounded student. She participates in many activities, takes her studies seriously, and she is always there to help a friend or offer words of encouragement." Gaven H: "Gaven has worked really hard in class and asks great questions. He is a dedicated athlete and pushes himself." #weRriverside Inspire-Unify-Achieve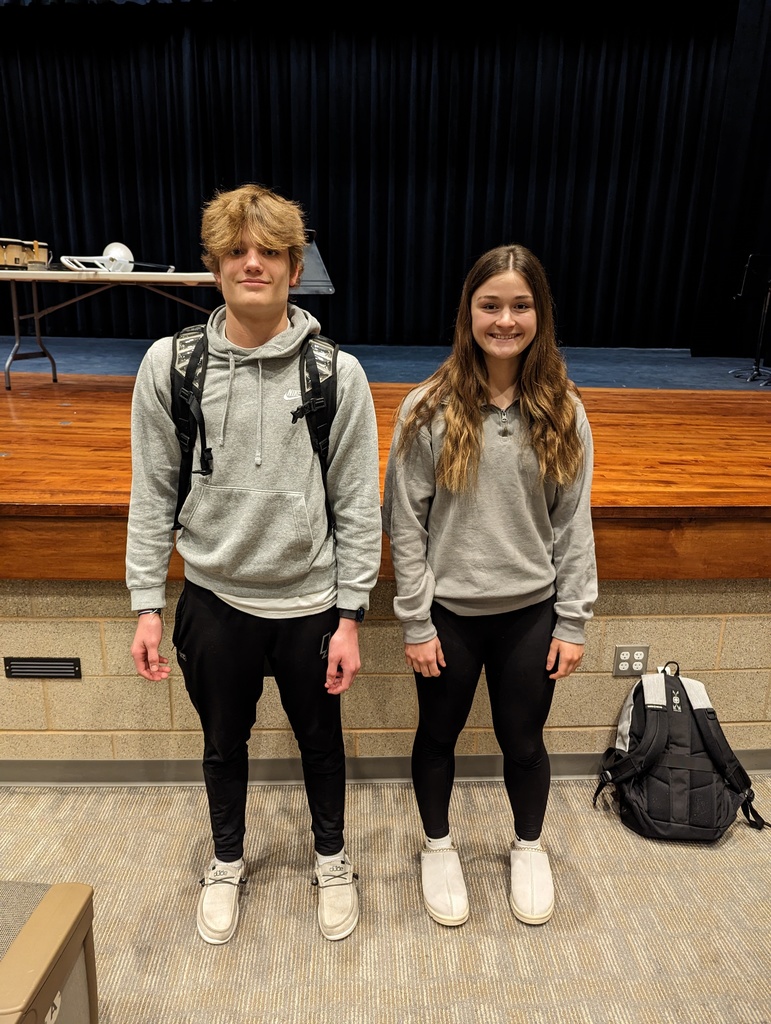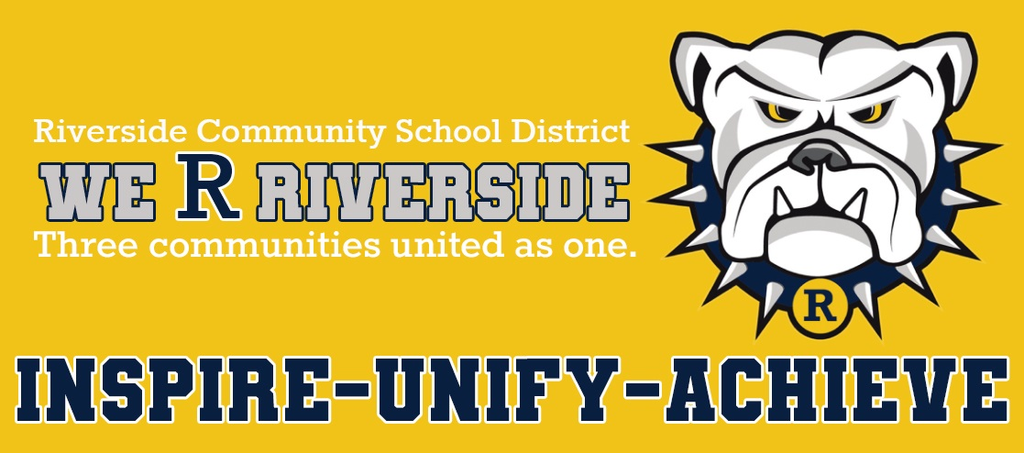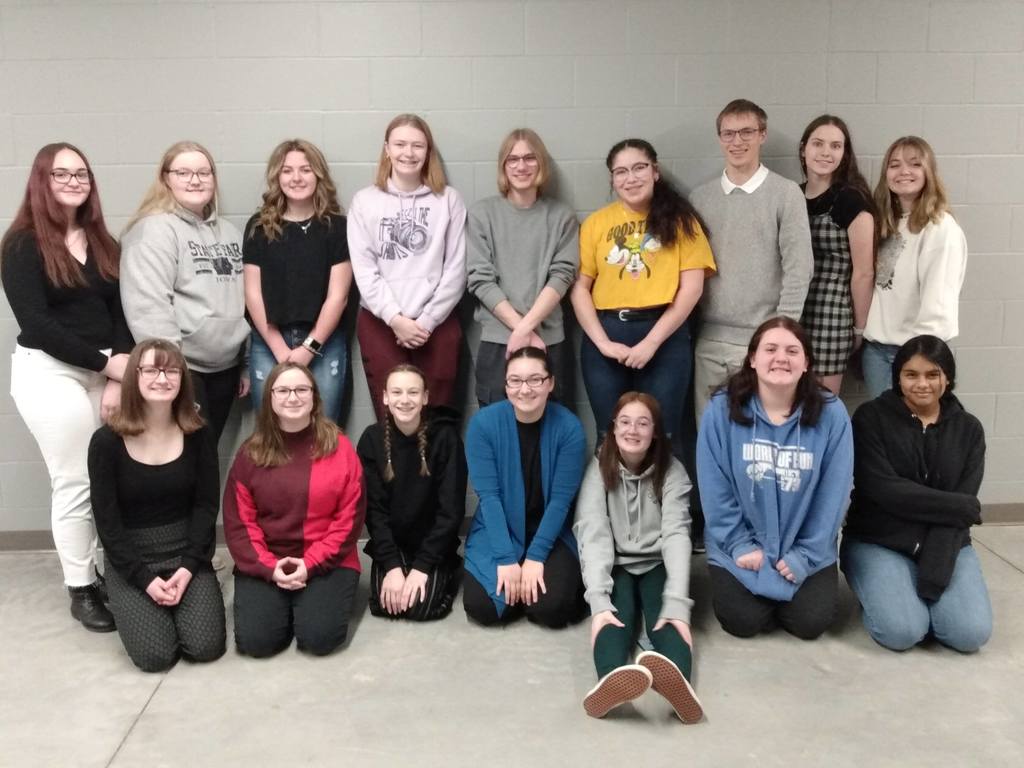 IWCC is offering opportunities to attain a substitue teaching authorization. View the attached picture for details.

Check out the Riverside FFA website for news and information from this award winning organization in our school!
https://tinyurl.com/bddzfpn2

HS Bulldogs of the week! New process of recognizing all students that are nominated! Ayden S & Veronica A: Both helped to come run a lab in the Foods room while a sub was in there with 29 7th graders- they were helpful to the students & made sure the lab was cleaned up to my expectations. Ayla R: Ayla works hard in her classes, she always willing to help a student in need, she a great role model in her classes and extra curricular activities, She is a very bight light for Riverside Kaylynn D (not pictured): Kaylynn is a hard working talented artist who volunteers weekly to help 6th graders learn to throw on the pottery wheel Elyssa A: Elyssa has gone above and beyond to do well on her academics and help others that may be struggling. Holly H: Holly is kind, generous and supportive of her peers on a regular basis! Dakoda C: Dakoda is so great at helping with all the projects we seem to get ourselves into. He is also very helpful fixing things in the shop and classroom. Cole S (not pictured): Cole helped set up the stage for the Pops Concert & set up a device to record the concert without needing to be asked for his assistance with these tasks. He is always willing to help out.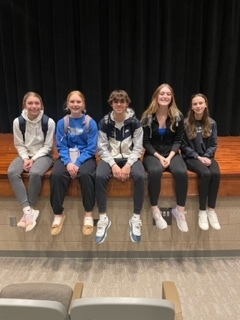 JH Bulldogs of the week are below with nominators comments. We are now going to highlight any student nominated each week. This week, four students were nominated at the JH level. Cruz J: Over the past month Cruz has been buckling down in the classroom and providing high quality work while also providing humor for his classmates at times. Hunter S: Hunter consistently shows up to school and has a smile on his face. He is good for a good zinger here and there to keep me on my toes. His happiness is contagious to those around him. Caelen S: Came in early to prep for math quiz, realized she left her study guide at home which needed to be turned in that morning, she asked to get another one, took the time to complete the review and turned it in on time. She took the initiative to get a second one, not make excuses, and made sure to get it completed on time. Rex S: Rex is always polite and takes responsibility for his work and actions. He is helpful to everyone and works hard.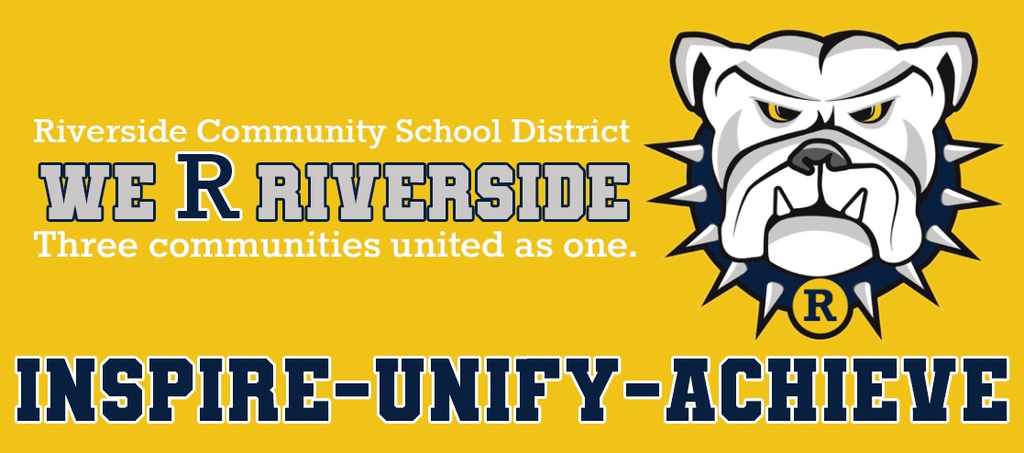 Week #27 Bulldogs of the Week are the 2023 Individual State Speech Qualifiers! These students excelled in their district meet, were outstanding ambassadors of Bulldog Nation, and walked away with 16 state qualifiers. Keep up the great work everybody!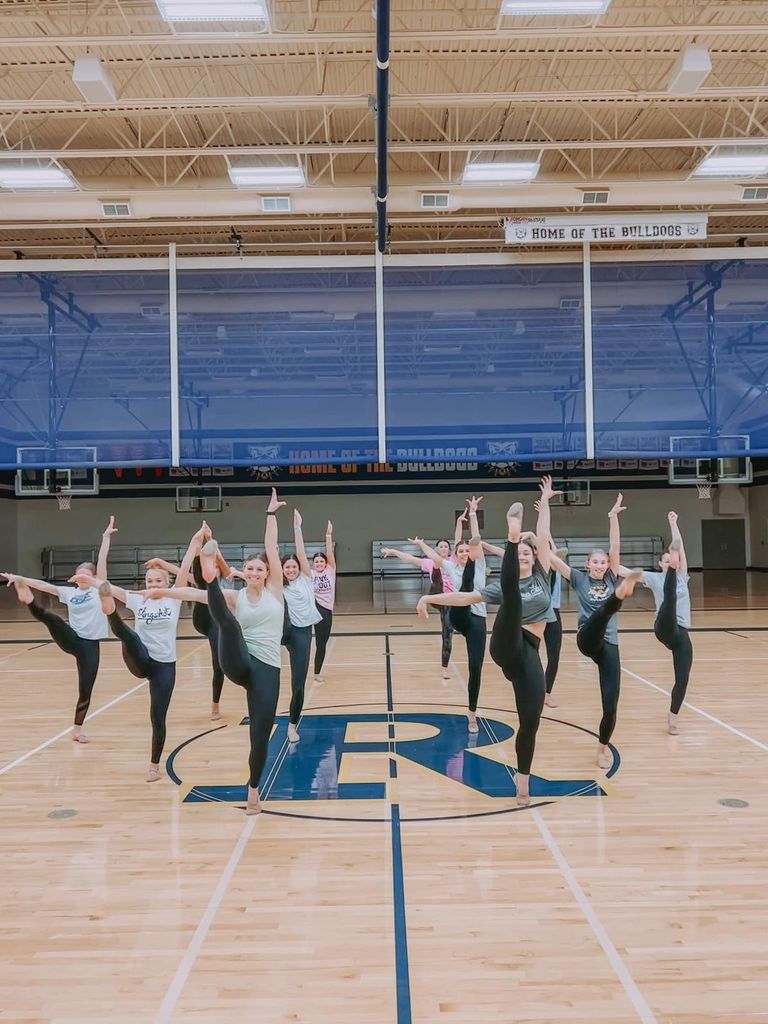 Youth Volleyball Camp Registration is now open. See attached flyers for details. June 26th-28th at the following times: 4th-6th grade from 5-6:30 and 7th-8th grade from 6:30-8. Cost is $20. Register by May 15th to guarantee a camp shirt.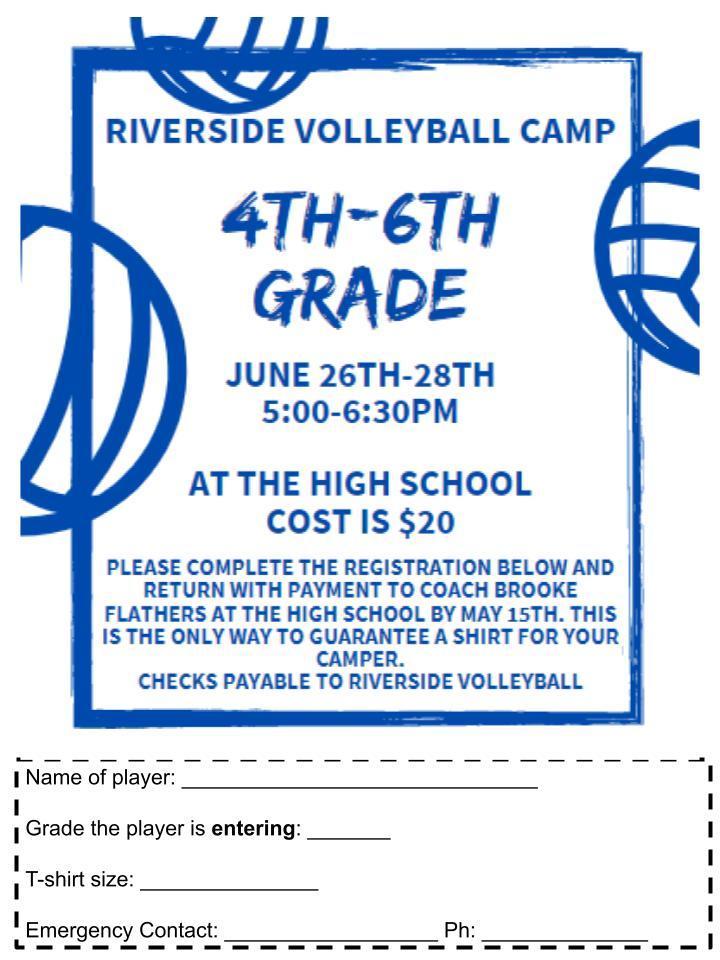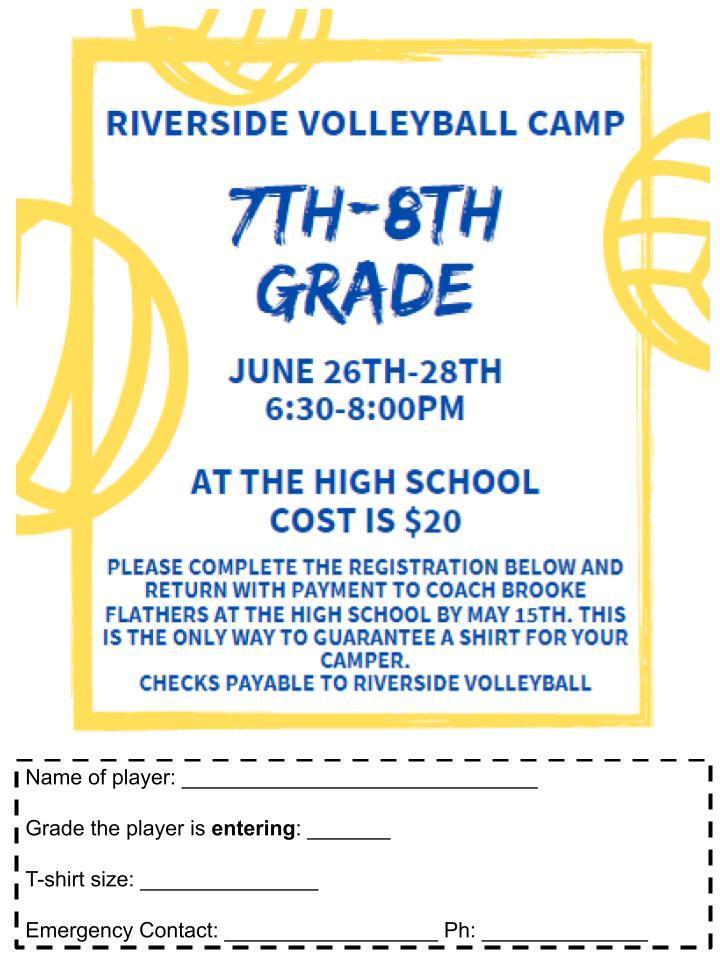 5-2-1-0 Feature: March